Look, I've actually been knitting!
Knitting
There's even photographic proof! I've been mostly working on Arwen, and it's coming along nicely, although it's not that thrilling to look at at the moment: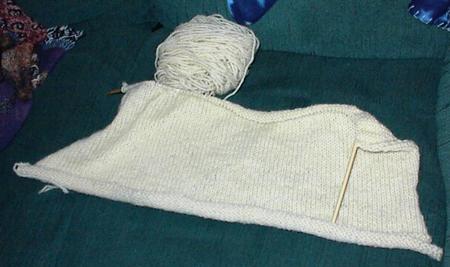 I pulled out the aforementioned baby blanket, although I haven't actually resumed work on it yet. See, I told you it was almost done: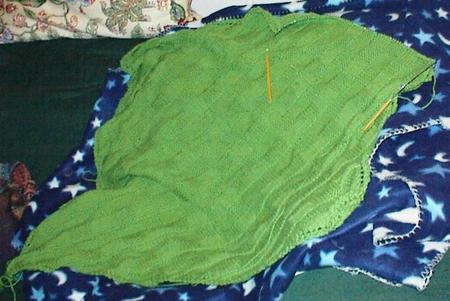 And this will be something secret. Actually, I'm not sure if it's secret - must check whether it's okay to blog about.
I have kitten pictures too, but I think I'll save those for tomorrow.
Posted by Kat at January 3, 2007 09:51 PM