Question 13: Animals
Blogathon 2006
From Jessie: If you could be any animal, what would you be and why?
Maybe a cat. Or a dolphin. Or... hmm. Cats are cute and cuddly. That's about my mental level at the moment.
And hey, now a word from Jessie's cats!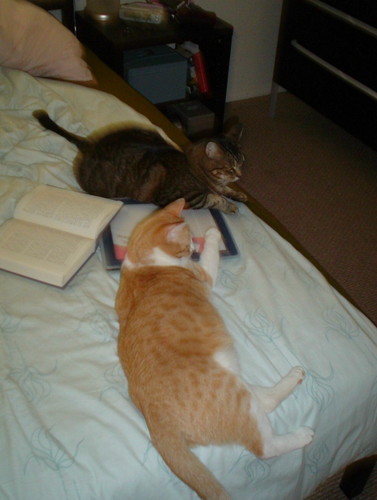 Meet Digory and Pawly. As you can see, they like to read. Which is good, because their mommy is a librarian.
Posted by Kat at July 30, 2006 12:00 AM