Knitting! Pictures!
Hey, look! I finished something!
,
Knitting
I told you I was still knitting! I even finished Birch!
Not blocked yet, obviously. And, um, apparently all the ends didn't get woven in, either. Oops. Detail: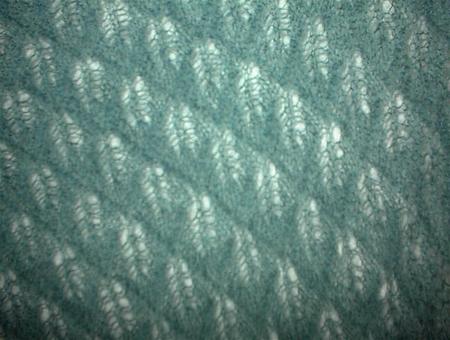 I've also started a chevron sock in lovely, very bright Trekking:
But my current obsession is the French Fleurette Scarf in coral Zephyr: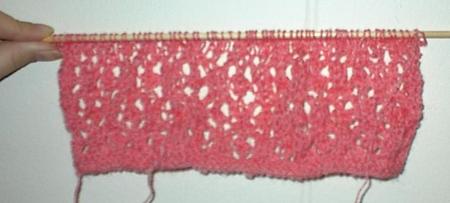 I started this a few months ago, but I must have been tired or something, because I just couldn't wrap my head around the pattern. It is written a bit unclearly, but once I went back with a clear head, I managed to get it. Mostly. I'm still getting confused by it more often than I'd like, but I'm getting there.
Posted by Kat at May 18, 2006 07:03 PM