No, I said "boots."
The blog people
One of many notable conversations from the blogger gathering after Steph's event in Grafton last night:
Cate, to group at large: Hi, I'm Cate, and I'll be your lesbian stereotype for the evening.
Kat: Speaking of which, FemiKnit Mafia wants a picture of my boots.
Cate: Your - boobs?
Kat: No, my boots.
Cate: Oh. That's better.
You know, I sort of felt like I should be offended or something, but really, she's right. My boots are totally better than my boobs. So, um, anyway. Boot pictures for FemiKnit Mafia, taken by Cate: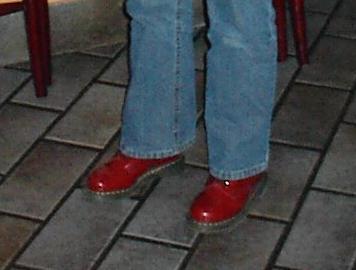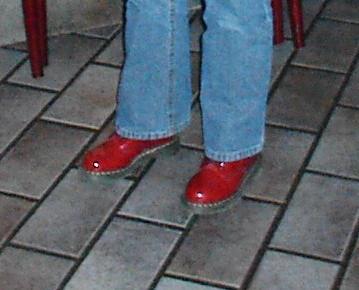 And the dramatic shot, complete with fountain: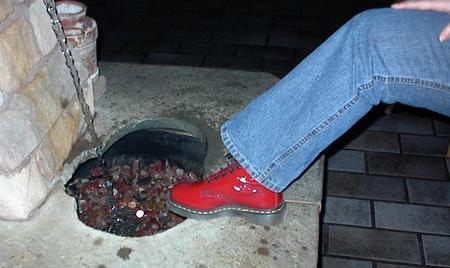 (Click to make big.)
Posted by Kat at April 22, 2006 10:51 AM