Lá Fhéile Pádraig
Knitting
I am (part) Irish, but I'm not really doing anything to celebrate St. Patrick's Day this year. Had I been clever about it, I would have arranged things so I could start my blue-green Rogue today.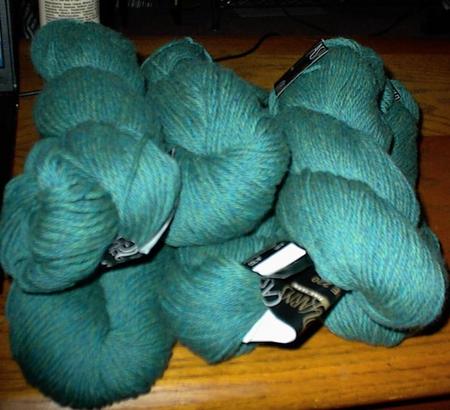 Alas, I was not. There is currently no room on my List of Ten, so no starting for me. Nope nope nope. I'm still pushing for Sunday. But I did wind up a few pretty blue-green yarn cakes, just to tide me over: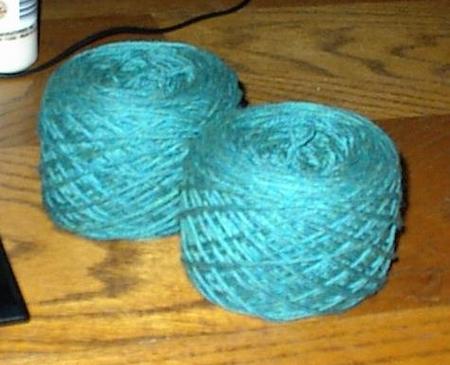 And that is it; I must finish Dave's Two-Sided Scarf before I can think about anything else. Must must must. Oh, but before I go, look at my cute new lantern!
And really, the combination of a candle, some yummy tea, knitting, and Mediaeval Baebes makes for a darn good way to relax after a long week.
Posted by Kat at March 17, 2006 08:01 PM