Remember the Boring Baby Blanket?
Hey, look! I finished something!
Not so boring anymore: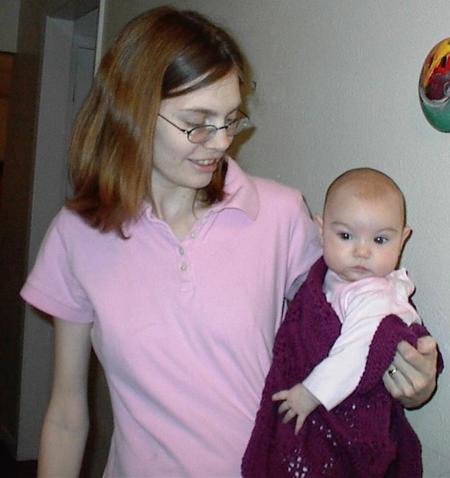 Ari and Mommy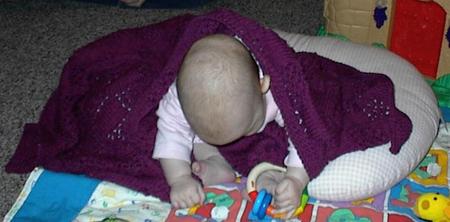 (She's still working on the sitting up thing.)
It even fits well over her carseat to block the sun:
The pattern is Sam's Blanket and I think the yarn was Patons Grace, but don't quote me on that. Something soft and cotton. Because I am bad at mailing things, I gave it to Princess Aaralyn when I finally met her in person on her four-month birthday. Isn't she adorable?
Posted by Kat at February 15, 2006 01:16 PM